As chair of the Nominating Committee, I am delighted to announce the slate for ORCID's 2024 Board election. As a community-built organization, ORCID is governed by a Board that is representative of its membership and wider community stakeholders. The ORCID Board fulfills an important role in the organization's governance by providing strategic guidance and oversight for the successful achievement of ORCID's mission. Our Board members are elected for three-year terms on a staggered schedule, so every year, we hold elections to appoint new members to the Board. More information is available in the ORCID Board Charter.
We received 21 well-qualified nominations for the Member Representative board seats. Nominees had experience in areas the board identified as top priorities for this year's nomination cycle: skilled in the areas of finance, technology, marketing, and/or communications, have experience in organizational governance, able to advocate on behalf of ORCID in their region and have networks in Latin America, Asia-Pacific, and Europe.

The Nominating Committee considered each nomination carefully, striving to build a slate that would bring needed regional balance to the board and fill key sectoral gaps as directors rotate off the board. I would like to thank all of the nominees this year for taking the time to put themselves forward for Board service. For those who were unsuccessful in making the slate this year, there are several other ways to participate in ORCID's governance, such as committee membership.

I would also like to thank the members of the committee for their hard work and thoughtfulness throughout the process: Board Member Amal Amin Ibrahim (National Research Center, Egypt), External Member Matt Dailey (Australian Research Data Commons, Australia), Board Member Calvin Johnson (NIH, USA), External Member Andrés Pavas (Universidad Nacional de Colombia, Colombia), Board Member Michael Ullyot (University of Calgary, Canada), and Board Member Jesse Xiao (University of Hong Kong, Hong Kong).
The Nominating Committee recommends the following nominees for election to the ORCID Board for the three-year term as per the bylaws.
2024 Slate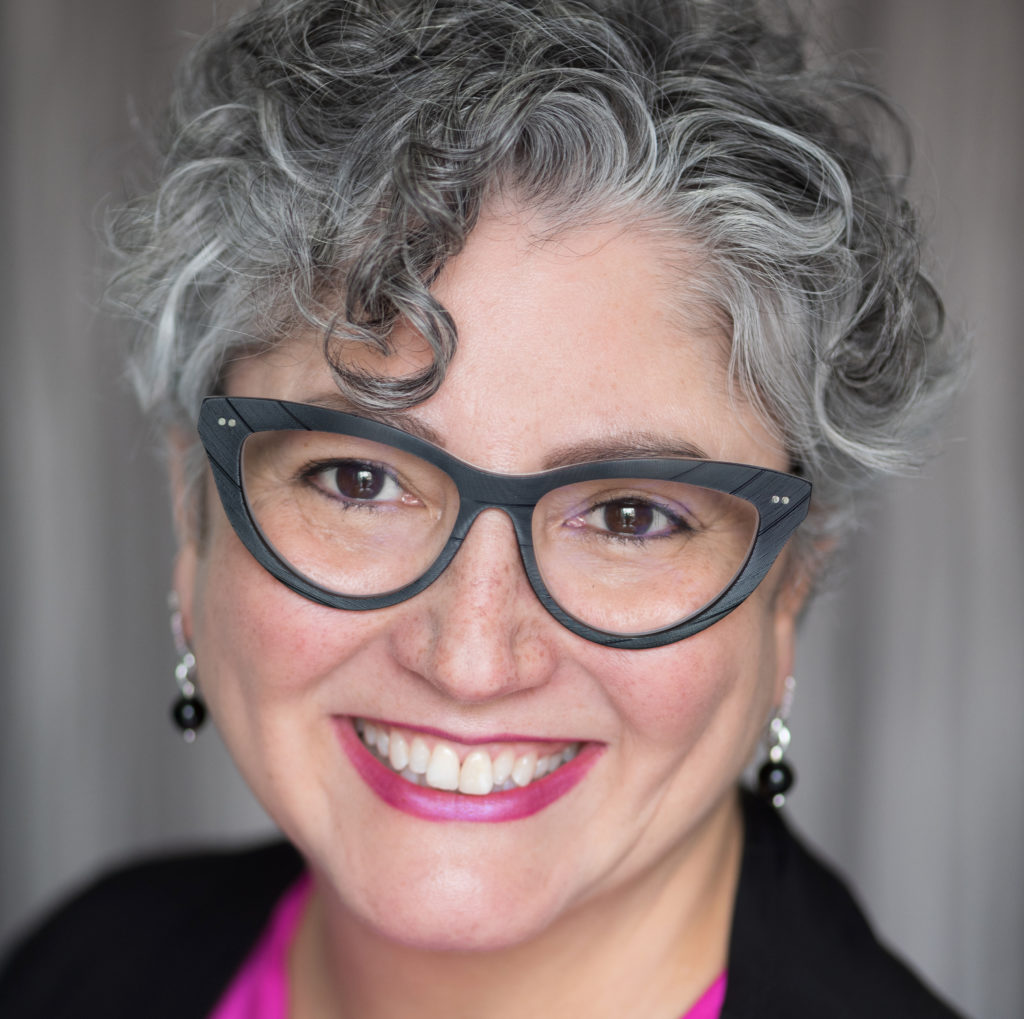 Clare Appavoo
Executive Director, CRKN – Canadian Research Knowledge Network (Second Term, Canada)
As Executive Director of the Canadian Research Knowledge Network (CRKN), Clare Appavoo leads a dynamic team as they deliver $130M of licensed digital content annually to member libraries, advance Open Access to Canadian research, and support key research infrastructure providing access to and preservation of Canadian heritage content for researchers and the public. Active in several collaborations, CRKN plays an important role in the Canadian research landscape. In addition to serving on the ORCID Board as Treasurer, Clare currently serves as Chair of the Governing Council of SCOAP3.
Lisa Janicke Hinchliffe
Professor, University of Illinois (Second Term, United States)
Lisa Janicke Hinchliffe is Professor as well as Coordinator for Research and Teaching Professional Development in the University Library and Affiliate Professor in the School of Information Sciences at the University of Illinois at Urbana-Champaign (UIUC). She was previously the Coordinator for Information Literacy Services and Instruction at UIUC, Library Instruction Coordinator and Assistant/Associate Professor at Illinois State University and a faculty Reference Librarian at Parkland Community College. Lisa previously served on the Board of the Society for Scholarly Publishing Board and has as President of the Association of College and Research Libraries. Lisa has consulted, presented, and published widely on scholarly communications, publishing, copyright literacy, the value of libraries, strategic planning, organizational innovation, emerging technologies, program evaluation, library assessment, inclusion and equity, information literacy, and teaching and learning. She is a "chef" in The Scholarly Kitchen.
María Soledad Bravo Marchant
Executive Secretary CINCEL Consortium, Agencia Nacional de Investigación y Desarrollo – Chile (Chile)
María Soledad Bravo Marchant is a Chilean journalist from the Universidad Católica de Chile who has vast experience in the design and implementation of policies, instruments and programs related to scientific information. She is currently in charge of the Scientific Information Unit in the Networks, Strategy and Knowledge ANID's Sub-Directorate, an entity that commands the implementation of the National Infrastructure for Access to Scientific Information and the ANID Open Access Policy. She also leads the ORCID-Chile Consortium. Prior work includes the Ministry of Communications and Press, the Ministry of National Patrimony, and the Ministry of Education designing and implementing communication policies, coordinating specialized work teams in processing, systematization and publishing of information on public policies, programs and specific laws. In the private sector, she has coordinated multidisciplinary teams for electronic content management with focus on science, technology and innovation, and the higher education system.
César Augusto Rendón-Valencia
CEO, Consortia SAS (Colombia)
César is a leader with a strong background in systems engineering and organizational management. He founded Consortia with a mission to drive collaboration and develop critical projects that are pivotal for improving academic and research fields in higher education in Latin America. With a track record of success, César has made significant contributions to the academic, software, and information sectors. Prior to leading Consortia, César served as an educator for a decade at EAN University, imparting his knowledge to both undergraduate and graduate students. He contributed at DigitalWare, a renowned Colombian software house, and later held the position of Head of the Information Division at ASCOFAME the Colombian Association of Medical Schools, where he laid the foundation for his consortium vision. His positive career in the information sector further solidified his expertise. César spent eight years at WoltersKluwer-Ovid, where he excelled as the Sales Manager for Latin America, consistently exceeding set objectives. His dedication and impact were recognized throughout his role. Subsequently, he took on a pivotal role with Publiciencia, a distributor of various publishers in Colombia, where he continued consolidating his relation with customers in Latin America. César's exceptional track record and unwavering commitment to fostering collaboration and driving forward key national and international projects but also his leadership and diverse experiences uniquely position him to contribute to the ORCID success and further its mission.
Ellen Tise
Senior Director of Library and Information Services, Stellenbosch University (South Africa)
Ellen Tise has been the Senior Director of Library and Information Services at Stellenbosch University since January 2006. She previously held the positions of University Librarian (Director: Library Services) at the University of the Western Cape and Deputy University Librarian at the University of the Witwatersrand, as well as several other assignments at the University of the Western Cape. She has over 36 years extensive working experience in the academic library and information sector—27 years at senior management level.
She served on other major library and information bodies, including the Bill & Melinda Gates Foundation Access to Learning Award Advisory Committee in 2007, and OCLC Members Council Delegate 2005-2008. Ms. Tise was appointed to the UNESCO International Advisory Committee of the Memory of the World for a four-year period from 2011-2015. She has recently completed serving a second two-year term as Chair of the Freedom of Access to Information and Freedom of Expression Advisory Committee of IFLA and as a member of the Copyright and Legal Matters Advisory Committee of IFLA. She is currently serving as Chair of the Board of Directors of the South African National Library and Information Consortium (SANLIC) since 2022, as well as a member of the Library Services Advisory Board, University of the People, USA. She has published various articles in professional journals and is a regular speaker at national and international conferences, seminars, symposia, etc.
Alla Zharinova
Acting Director, State Scientific and Technical Library of Ukraine (Ukraine)
Alla Zharinova is a distinguished Ukrainian economist and scholar. She holds a Doctor of Economic Sciences degree and serves as an associate professor. From 1993 to 2014, Dr. Zharinova held leadership positions in various research institutions and organizations, including the Ukrainian Institute of Scientific, Technical, and Economic Information; the Ukrainian Institute of Industrial Property; the Ukrainian State Center for Radio Frequencies; and the Kyiv National University of Construction and Architecture. In the years 2014 to 2016, she served as the Head of the State Intellectual Property Service of Ukraine, demonstrating her expertise in intellectual property and legal matters. Since 2017, Dr. Zharinova has been fulfilling the responsibilities of the Director of the State Scientific and Technical Library of Ukraine. Under her leadership, the library successfully underwent a state evaluation and obtained the appropriate status of research institution. Since 2019, she has been elected as the Chair of the Technical Committee TC 144 "Information and Documentation," responsible for the development, approval, and maintenance of national standards in the field of information, documentation, library science, and publishing, among others. Alla Zharinova is also the head of a research project titled "Development of the National Electronic Scientific Information System 'URIS' and the Implementation of Its Modules." She is renowned for her significant contributions to the field of enterprise economics and scientific communication.
Judi Zielke
Chief Executive Officer, Australian Research Council (ARC) (Australia)
Judi Zielke commenced as Chief Executive Officer, Australian Research Council (ARC) on 1 February 2022. She brings a passion for research and innovation, especially the process of taking an idea into a practical outcome for Australia. The ARC is a vital component of Australia's innovation and research system and plays an integral role in supporting the research sector to produce high-quality and impactful research through the delivery of grant programs and services. With more than four decades of experience supporting the Australian research and innovation sector to the role, she was previously Chief Operating Officer, CSIRO the national research agency, where her responsibilities include oversight of the operations of the organization with specific focus on governance, corporate affairs, finance, research infrastructure and major investments. Ms. Zielke has had a lengthy public sector career encompassing a range of policy advice and implementation positions in the Australian Government in the industry and innovation, infrastructure, trade and Attorney General's portfolios. She was also Chief Coordinator of the Joint Agency Coordination Centre, which was established by the Prime Minister in March 2014, where she led the Australian Government's support for the search into missing flight MH370. Her work was recognized with a Public Service Medal in 2015. Ms. Zielke was also previously a Board Member of several organizations including the Queensland Reconstruction Authority (QRA), the Australian Maritime Safety Authority (AMSA), Australian New Car Assessment Program (ANCAP), the National Association of Testing Authorities (NATA) and the Joint Accreditation System of Australia and New Zealand (JAS-ANZ).
Voting Procedures for ORCID Board of Directors Elections
All ORCID members in good standing as of 12 October are eligible to vote. Online voting will be open from 20 November—11 December, and full instructions will be sent to the official contact at each member organization by 10 November. Members also have the option to propose write-in candidates for the Board within 30 days of the slate being announced (by 17 November)—full information can be found in our bylaws, Section III, Article 2.
Associated Posts