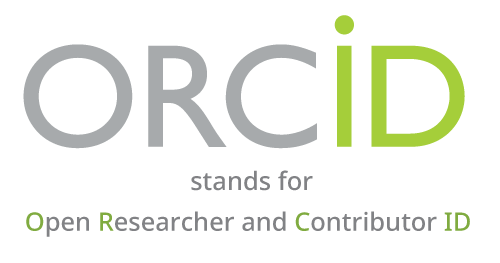 ORCID 的使命在于通过为个人提供独一无二、永久性的身份识别码,在研究人员、其研究贡献以及所属机构之间建立透明、可信赖的枢纽,以用于参与研究、奖学金和创新活动。
我们通过提供三大项目来达成此目的:
ORCID iD:免费提供给研究人人员的独一无二、永久性的身份识别码
关联到 ORCID iD 的 ORCID 纪录,以及
一组应用程序编程接口(API)以及实践社区的服务和支持,可实现 ORCID 记录与成员组织间的互通性,因此研究者可选择允许将其 iD 与其所属机构和研究贡献关联起来。
ORCID is a global, not-for-profit organization sustained by fees from our member organizations. We are community-built and governed by a Board of Directors representative of our membership with wide stakeholder representation. ORCID is supported by a dedicated and knowledgeable professional staff. Find out more.
我们的价值
ORCID is an integral part of the wider digital infrastructure needed for researchers to share information on a global scale. Our work is open, transparent, and non-proprietary. We are guided by the principles of privacy and researcher control and the vision of identifier-enabled research information infrastructure. We make decisions collaboratively, involving our staff, Board, those who support our mission, and the researchers and community that are the purpose of our work.
ORCID 的愿景,在于让所有参与研究、奖学金和创新者都将得到独一无二的识别码,并将其与跨学科、跨领域和跨时代的学术贡献串联起来
We take a global view. We have a diverse team, deployed internationally in our "virtual office." We engage with a wide range of organizations and people to ensure broad viewpoints. We strive to be a trusted component of research infrastructure with the goal of providing clarity in the breadth of research contributions and the people who make them.

我们如何做到
RESEARCHER
Position the researcher at the center of all that we do
INFRASTRUCTURE
Invest in developing a robust information infrastructure
TRUSTED ASSERTIONS
Enable a wide range of verified iD-ID connections
​
STRATEGIC RELATIONSHIPS
Develop sustainability through strategic relationships
我们的原则
ORCID 将通过作者和贡献者的可靠归属,来支持建立永久、清楚、明确的研究和学术交流记录。
ORCID 将超越学科、地域、国家和机构的界限。
凡是对研究和学术交流有兴趣的组织,均可参加 ORCID。
对 ORCID 服务的访问,将基于 ORCID 网站上公布的透明和非歧视性条款。
研究者将能免费创建、编辑和维护 ORCID 身份识别码并免费记录。
研究者将控制个人的 ORCID 记录数据的定义隐私设置。
所有由研究者贡献给 ORCID 的数据,或其要求的数据,将以标准格式提供免费下载(视研究者自身隐私设置而定),每年将更新一次,并依 CC0 豁免条款发布。
ORCID 开发的所有软件,都将依照开放源代码促进会批准的开放源码软件许可证公开发布。 对于其采用的软件,ORCID 将优先选择开放源软件。
ORCID 身份识别码和记录数据(根据隐私设置)将通过结合免费和收费的 API 和服务来提供。 任何费用的设定,都将确保 ORCID 作为非营利性慈善组织、专注于 ORCID 系统长期持久性的可持续发展。
ORCID 将由来自广泛的跨领域利益相关方的代表掌管,其中大多数为非营利性,并将通过公开发布所有董事会会议的摘要和年度财务报告,努力达到最高的透明度。